Activity
We organized a complete press trip for a new online video and travel platform called Wander.
This platform is introduced by the 'digital brother' of the biggest media company in the Netherlands Endemol Beyond. The concept of Wander is sending some famous Dutch 'influencers' on a surprise trip. Top model Sylvia Geersen and presenter Cristina Curry visited magical Jordan and by filming they shared their experiences.
Client
Jordan Tourism Board
Results
4 episodes of each 10 minutes that show the diversity and beauty of Jordan.
Each episode has a reach of 25.000 and a media value of €7.000,-.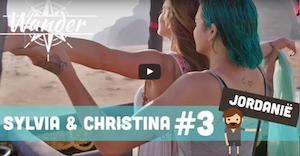 .